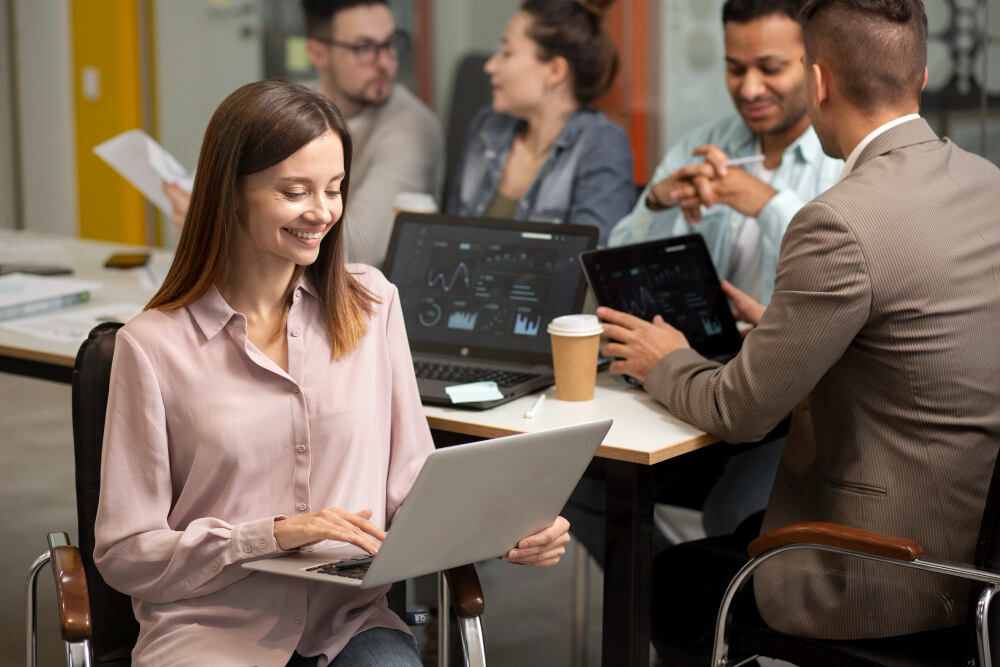 10 Key Modules Your Human Resource Management System Must Have
Human resource management is a challenging task with no software for human resources, as HR specialists would attest. HR managers handle several balls during their everyday activities, from recruiting to initial orientation, instruction, and even worker retirement or termination.
HR professionals' time is typically consumed by necessary duties that are repetitious, including sending out training invitations to applicants and maintaining the leave schedule, to name a few.
Why Human Resource Management System is Important? 
A Human Resource Management System (HRMS) is a powerful package of HR software that optimizes managerial and fundamental HR tasks. HRMS software allows HR to automate repetitive tasks, saving time and reducing the possibility of errors that come with manually entering data.
HRMS software also enables the HR department to design specialized procedures for authorization for specific actions. For instance, when a staff member requests leave, HR can guarantee that the HRMS directs the inquiry to their department manager, who can subsequently approve or refuse the leave request.
Important Modules for Business' HRMS: 
1. Human Resource Information:
The Human Resource Information System (HRIS), also known as Human Resource Information Management (HRIM), assists HR in centralizing staff data. Data is centralized in one readily available place within the application, rather than being scattered across countless files and closets of worker data or complicated worksheets.
HR can pull out any available data about the staff of the company from the HRIS, including the total number of staff members on leave, confronting penalties, and the joining date, as well as filtering data by departments, race, contribute groups, and so on. Because the data stored in the HRIS flows into all other components of your organization's HRMS, this is a must-haves HRMS component with the application you will be using.
2. Staff On boarding: 
It is critical to implement a planned and smooth on boarding procedure. According to this Brandon Hall Group analysis, organizations with an effective on boarding process can enhance retention of new hires by 82% and worker efficiency by more than 70%. Therefore, managing every step of the new employee on boarding process is particularly important. 
3.Leave Administration:
It is unavoidable that your staff will take time off. Written forms or Excel sheets, on the other hand, may render leave management difficult for HR and team leads, as well as for employees who wish to take time away from work. Therefore, automating leave management is an important task. 
4.Time and Attendance Management: 
A traditional time and attendance module, such as the one included with the enhanced HRMS, enables HR to monitor staff attendance, examine attendance statistics and trends in one central location, and even link it with pay checks based on business requirements.
5.Recruitment Administration:
Seamless recruiting advances the international norm for hiring modules by enabling you to conduct video job adverts, criminal record checks, beforehand medicals, and hire cooperatively with employees or prospects. 
6.Performance Evaluation:
Managers can track how their staff members are contributing to the attainment of the organization's goals using the achievement monitoring module in the HRMS.
7.Disciplinary Control:
With a disciplinary governance component, your HR department can guarantee that employees comply with the organization's discipline policies, create escalation steps for multidisciplinary cases, apply suitable penalties, and monitor in-progress cases, using just one spreadsheet. 
8.Payroll Administration:
The payroll module handles salary and payments automatically, relieving HR of the burden. This component is integrated into the Employee Self-Service site, permitting workers to submit requests for pay stubs and have access to a Marketplace with advances, loans, and additional value-added rewards.
9. Advanced Reporting and Analytics:
An HRMS with comprehensive and extensive reporting is an invaluable tool to organizations, not only because it saves HR time gathering data needed for the highest-level reports, but also because it may assist businesses in making predictions from worker data and correcting hurdles to overall performance.
10. Management of Learning: 
Learning management is an important task in the organizational HRMS to provide HR with an interface for proactive managing employee learning and development, a critical HR function. HR can use an LMS (Learning Management Systems) to conduct mandatory training while also tracking the organization's performance and participation rates.
These Human Resource Management System modules are especially important for the productivity of an organization.