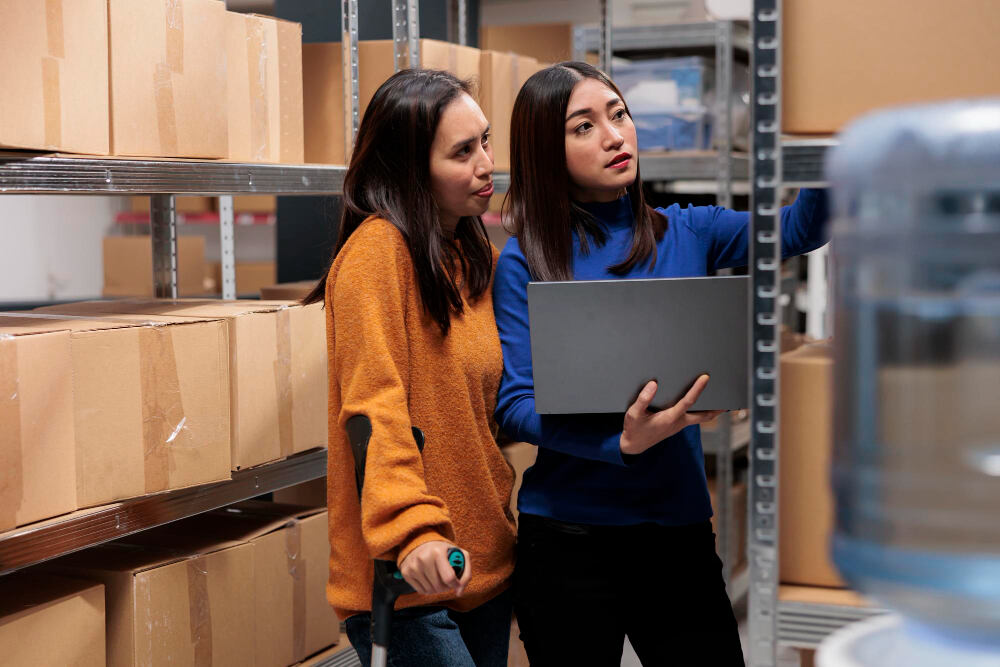 Improve Revenue with ERP Inventory Management Software
Inventory management is a vital aspect of a profitable organization, irrespective of sector, company, or size. Conventional inventory management strategies frequently fall short of fulfilling the expectations of contemporary commerce as organizations grow and become more sophisticated. Enterprise Resource Planning (ERP) Inventory Management Software has grown as an effective solution in dealing with these issues. The article delves into the notion of ERP inventory management software, its attributes, its advantages, and the tremendous impact it has on organizations throughout the entire globe.
ERP Inventory Management Software – Interpretation: 
ERP Inventory Software is a complete solution for optimizing and streamlining the management of inventory in a business. ERP inventory management software, as opposed to independent inventory management systems, is linked to a larger ERP system, offering a consolidated platform for numerous company operations such as banking, purchasing, employee relations, and managing client relationships.
Key Benefits of ERP Inventory Management
Automating different procedures related to inventory in the ERP system optimizes processes and reduces errors, resulting in greater efficiency and production. 
By managing inventory levels, lowering the cost of transportation, and eliminating overproduction and shortages of products, firms can drastically cut their operational costs, resulting in enhanced revenue.
Improved Decision-Making Power 
Having the ability to access analytics and data in real-time within the ERP system allows organizations to make more educated choices regarding purchasing, costs, and inventory control.
Enhanced Customer Satisfaction 
Client satisfaction is increased because ERP software for inventory management assures that goods are readily accessible to satisfy client expectations. This results in higher client happiness, ongoing revenue, and an improved reputation in the marketplace.
Significant Characteristics of ERP Inventory Software:
Advanced demand prediction tools are frequently included in contemporary ERP systems, and they leverage previous data as well as analytics to forecast upcoming demand trends. This helps firms plan more effectively and reduces the danger of shortages or surplus stock.
Live monitoring is one of the most important elements of ERP inventory management software. It gives you real-time insight into inventory levels, commodity movements, and order changes. This feature assists firms in maintaining precise inventory levels and swiftly responding to changes in demand. 
Supplier and Contractor Management 
An important part of managing inventory is effective supply chain organization. The management modules for managing supplier and contractor relations are included in ERP systems, which optimize purchasing procedures, interactions with suppliers, and delivery scheduling.
Complex algorithms are used by ERP programs to improve inventory levels, allowing firms to reduce transportation expenses while assuring that goods are accessible when required. This function can help to avoid shortages and overstocking difficulties, which can lead to reduced expenses.
Multi-location Administration 
ERP inventory software enables central management and oversight throughout every site for firms with several warehouses or central distribution hubs. This feature guarantees that stock is efficiently assigned and used across the manufacturing chain.
Conclusion
In the current corporate market that is extremely competitive, accurate and smart inventory control is no longer a luxury but a requirement for long-term success, and growth. Inventory management software is an integrated system that solves the difficulties of managing inventory by offering live monitoring, effectiveness, and increased visibility throughout the supply chain. The advantages of ERP inventory management software go past reduced expenses and improved client satisfaction to allow for improved decision-making capabilities. As organizations adapt and grow, ERP inventory software becomes an essential tool in their pursuit of operational effectiveness and sustainability.