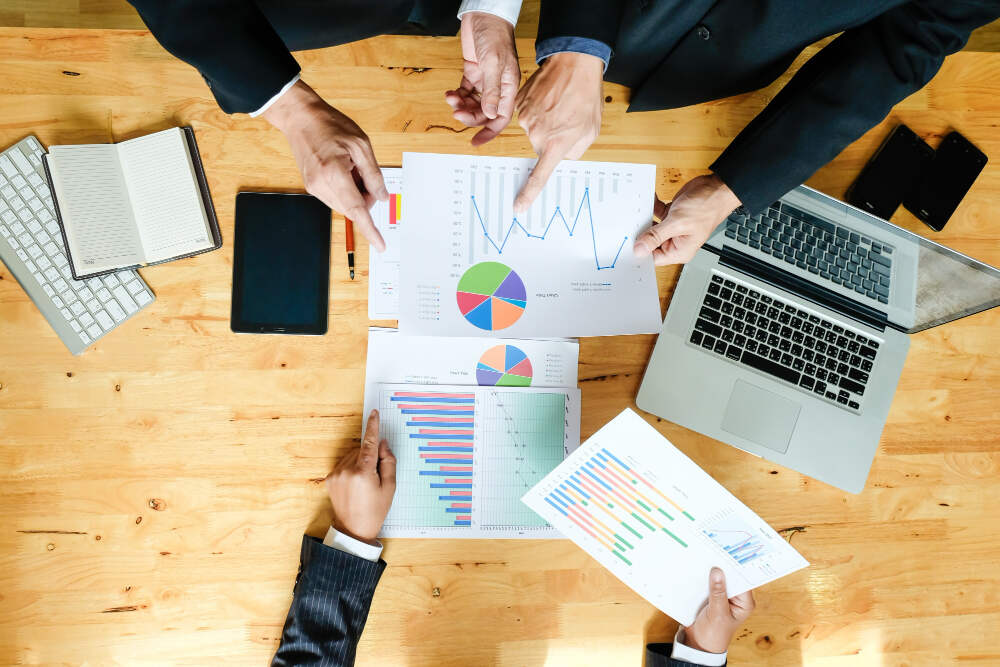 Accounting System in ERP – Taking Financial Management to a Next Level
ERP systems have drastically altered how businesses organize and maintain their financial data and procedures. The accounting system in ERP is an essential feature that improves financial administration and accounting productivity, openness, and reliability. Enterprise resource planning (ERP) is a framework enterprises utilize to manage and integrate the key elements of their operations. 
Many ERP software systems are crucial to businesses because they aid in resource planning by unifying all of the operations required to run their businesses. Accounting systems in ERP is software database suite that manages all of a company's activities and procedures. They include production, advertising, monetary, and personnel management. 
Let's highlight the key characteristics and benefits of accounting systems in ERP, as well as their impact on modern enterprises.
1- Cloud ERP Accounting Software:
ERP integrates your interaction systems with your record systems, enabling you to immediately take advantage of the newest interpersonal, portable, and dealing customer technologies. There will be no more disorganized and unmanageable spreadsheets that are being updated by various individuals at the same time. Many organizations faced this issue before ERP when different employees updated information at the same time. Each day, cloud accounting software in ERP helps organizations remain on top and become more effective and productive.
2-Data Integration and Centralization:
One of the most important characteristics of an accounting system in ERP is that it can integrate accounting information across departments and activities. ERP, as opposed to conventional accounting systems, which sometimes rely on diverse software programs, centralizes and organizes financial data. This integration means that data from many departments, including sales and purchase, and HR, is gathered in real-time and kept in an integrated database. This eliminates duplication and data input errors. It also provides a comprehensive snapshot of the financial condition of the company.
3-Optimized Financial Procedures:
ERP accounting solutions automate financial procedures, making them more effective and time-efficient. Transactions payable, due, paycheck, and expenditure management are all possible to automate within the ERP. This decreases the need for manual involvement and the accompanying dangers associated with the error. Automation speeds up financial procedures while also ensuring that transactions are executed accurately and in accordance with enterprise and regulatory requirements.
4-Improved Data Analysis:  
 ERP accounting systems are frequently equipped with extensive data analysis features. Financial experts can use these resources to look deeply into financial data, detecting patterns, deviations, and possibilities for development. Accounting systems in ERP, with capabilities such as visualization of data, dynamic dashboards, and statistical analysis, enable firms to get significant insights into their financial results, thereby assisting with making strategic choices.
5-Scalability and Data Personalization: 
ERP accounting systems are extremely adaptable, allowing businesses to customize and modify the system to their particular needs. ERP systems can be built to deal with these changes, whether it's responding to new tax legislation or implementing specific reporting structures. Furthermore, ERP accounting systems are adaptable, allowing for greater data volumes and extra employees without causing substantial interruptions.
Conclusion:
The accounting system in ERP is an essential element for contemporary financial management in business. Its integration features, dynamic data access, digitization, and extensive reporting enable firms to make sound financial decisions based on cloud information, stay compliant, and run efficiently. These modern systems adapt to the individual demands of organizations. It allows them to remain competitive in an ever-changing business climate, thanks to features such as increased data analysis and customization. ERP accounting solutions are set to play a growing part in determining the financial condition of enterprises.