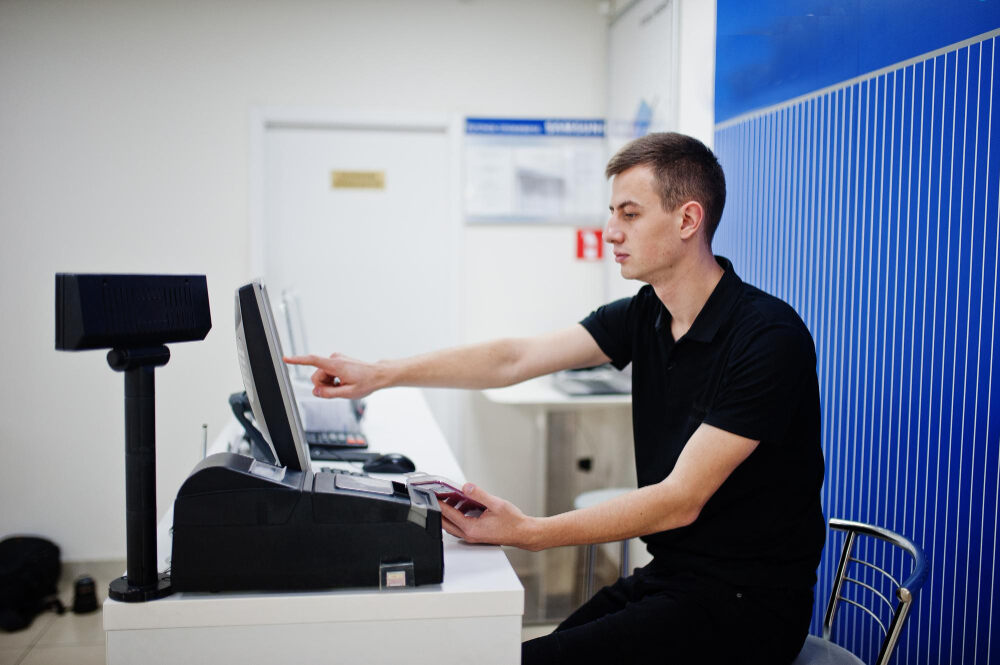 Cloud-Based Point of Sale System and Its Benefits
A cloud-based point-of-sale system is very beneficial for businesses as it helps in payment processing and connects to the internet to perform various functions for industries. Sometimes it is also called ePOS because it can also be connected to the internet electronically via a web browser. 
This blog will help you delve deeper into the benefits of POS and tips to choose the best POS for your business.
What is a Cloud-Based Point Of Sale System?
It is a system in which you can manage transactions and payments for your business and the data is stored remotely on cloud servers. Through this system, you can interact directly with the customers and employees. It has front-end hardware, smartphones, accessible via tablets, and internet-enabled wires. The backend also has software that helps you manage data, insights, customer profiles, and much more. You can get access to all the information by having an internet connection because the data is stored on the internet. You just need a little training before starting this setup. So, you have to download the app right after your business is set up with a POS provider and leveraging SAAS technology. 
Advantages and Disadvantages of Cloud-based Point of Sale System
There are many advantages of a POS system and a few disadvantages. Let's have a look at both.
1- Integrate With Other Systems
It is one of the biggest advantages of a POS system that with the help of cloud-based POS, you can integrate with your PMS and optimize all of your operations. It also means that all of your payment is streamlined across the system and updated in real-time. When your system is integrated all aspects of business whether reporting or day-to-day will become easy to streamline.
2- Use it Anywhere Anytime
As you know POS is accessible virtually, so you can charge the guests anywhere within the hotel whether it's the front desk, the hotel room, the pool bar, or the hotel's restaurant. This enhances the guest's experience and you can also synchronize all your data from any place at any time with the help of an internet connection. This helps in streamlining data collection and optimization. 
But connectivity also has disadvantages as sometimes you can run out of internet. At this time you can leave without the payment. So there should always be a network provider when the Wi-Fi goes down to process sales.
3- Pricing
Cloud-based POS adopts three-tiered subscription models that offer accessible starting points for newcomers. Nevertheless when your property and features demand increases, monthly subscription expenses will also increase.
4- No Training Required
Cloud-based POS is very intuitive and you can easily use it. You just have to install the app, sign up with a provider, and you are ready to go. It means that you don't need to waste time training your staff. 
5- Save on Hardware Costs
You don't need to invest in costly hardware because SAAS products run on internet connections. You can process your transactions on your smartphones or tablets with the help of an internet connection. No physical machine is required in this system so there is no risk of replacing the parts. You also do not need to invest in technicians because the software is updated automatically.
6- No Backup Required
It is one of the greatest advantages of cloud cloud-based point-of-sale system that there is no need for backup as all the data is stored on the internet and has no risk of losing. But keep your internet connection strong so that you can not face a loss in sales.
How to Choose the Best POS for Your Business?
Keep in mind the following factors while choosing the right POS
1- The Features
Always go through the areas that need to be updated and check the requirements before choosing a POS. Because the features of POS depend on your requirements. The main features of a POS include integrations, inventory management, reporting, scheduling, and many more. 
2- Easy of Use
Always choose the POS that is effective and takes less time because time is money. You need your staff to be active and productive all the time.
3- Hotel's Needs
It is better to consider all of your hotel's needs, strengths, weaknesses, and threats while choosing a POS because it will affect your payment processing. 
Choose ERP, Choose Cloud-based POS
A cloud-based Point-of-sale system is no doubt an important tool for your business. You can read the blog to check all of its advantages, disadvantages, and factors to consider while choosing a POS for your business. This will enhance your business and improve its productivity.