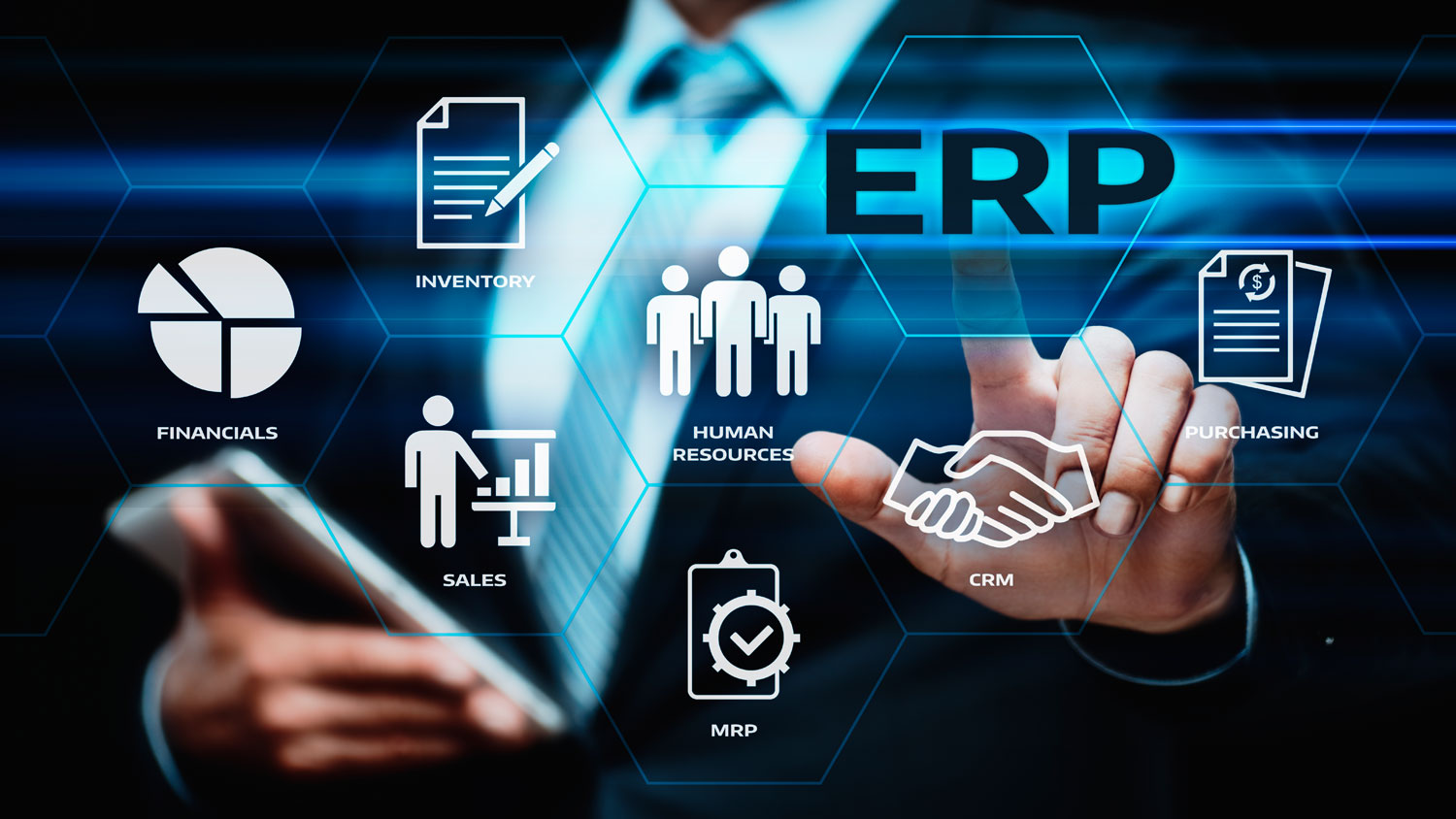 ERP System Management Solutions For Your Business
Over the years, the digitization of the manufacturing sector has seen significant developments. The use of Internet of Things (IoT) devices and sensors in first-world countries has not only improved visibility but also streamlines management across the supply chain. Let's take the example of Africa which is much behind in adopting smart solutions and the latest manufacturing technologies. For this reason, African countries are less digitalized and developed technologically than their global middle-high income equivalents. Technology gap in use and access might be the reason so digitalization has become an essential part of the manufacturing sector. Embracing the latest technological trends means that re-evaluation of business processes is necessary. Companies can hire ERP System Management services to transform their business infrastructure and to mark their uniqueness at the global level.
Why ERP System Management is Important?
Typically, an ERP system is a software solution that allows businesses to integrate and automate their business functions in various departments. These functions cover everything from human resources, supply chain, finance, inventory management, manufacturing, customer relationship management and so forth.  The basic purpose of an ERP system is to ensure data accuracy, streamline business operations, allow cross-functional collaboration and improve decision-making skills. At present, many ERP systems are working similarly as they have been doing 20 years ago. However, the latest technological trends such as industrial IoT and artificial intelligence have revolutionized the parameters and opened up a new era of collaboration, innovation and connectivity for businesses. Thus, enterprises can use data efficiently to maintain a competitive edge, locally, within continents and on a global level.
What Does an ERP System Offer?
1- Offer RPA Availability
Enterprises can automate their rules-based business operations through robotic process automation (RPA) to manage routine administrative functions. RPA also speeds up the process completion and reduces the necessity of human intervention so they can focus on innovation. In the manufacturing sector, the use of industrial robots is not a new thing now. The most challenging feat for manufacturing is the management of back-office processes. RPA software allows the transference of data across systems and helps to manage repetitive, high-volume tasks. This system is also capable of handling calculations, queries and record maintenance. In this way, manufacturers can better focus on creating innovative products and avoid the headaches of repetitive tasks. Shortly, businesses can improve their quality and enhance growth by automating the processes such as regulatory compliance, inventory management and invoice verification.
2- Artificial Intelligence (AI)
Nowadays, artificial intelligence has ushered in a new era of innovation wherein manufacturers can analyze their business data effectively. The use of AI solutions also improves the decision-making ability of manufacturers. The increased production data from smart factories and industrial IoT has compelled manufacturers to shift towards AI solutions. In this way, enterprises can enhance collaboration, connectivity and innovation. By employing AI technology in the manufacturing sector, businesses can make accurate forecasts and ensure less waste of material resources. It goes hand-in-hand with automated manufacturing processes and machine learning. Meanwhile, the augmentation of supply chain processes with artificial intelligence also simplifies its management.
3- Big Data & Analytics
Bulk volume data is useless without meaningful analytics. Thus, the manufacturing and supply chain sectors need to invest in technology that can instantly analyze data. In this way, the administration can intelligently make informed decisions by getting actionable business insights from the analysis. They can leverage modern analytic tools to enable them to get engaged in more data-driven decisions considering production, sourcing and other main areas. Moreover, the administration can also access analytics for predictive insights. This allows manufacturers to analyze enormous real-time data to get information about potential opportunities and events before occurrence. Predictive maintenance can highlight small fluctuations in performance to avoid larger problems. Companies can get better control over downtime which leads to cost benefits.
4- Customization
As each business is unique in terms of varied pain points they have to address, still no such technology is available for one-size-fits-all. Effective ERP System Management is an important part of operations that also determines the competitive advantages. If an ERP system is not addressing the end user needs, it will not deliver good results. The customization of ERP systems enables manufacturers to configure the software according to their needs. Enterprises can tailor ERP systems keeping in view their requirements and working environment. Leveraging digital technologies in business infrastructure can enhance a region's ability to industrialize and stay higher in the competitive curve.
Advantages of ERP System for Enterprises
The integration of ERP systems automates and streamlines business processes. This eliminates the need for manual intervention and reduces the chances of errors that enhance operational efficiency.

The data maintenance of various departments in a centralized platform is a challenging task. ERP systems ensure access to real-time accurate data.

Businesses can also access real-time analytics that empowers decision-makers to make informed choices to enhance business growth.

These systems serve as a unified platform to unify data of various departments. This promotes connectivity, teamwork and cross-functional collaboration.

Companies can access customer data and order history to better understand customers' needs. In this way, they can timely respond to their needs and take benefit from personalized interactions.

ERP systems ensure that data management and processes of a business remain efficient for long.

Enterprises can leverage ERP systems to reduce their operational costs and enhance the productivity of various departments.

ERP systems allow the merging of information into a single repository, both cloud and on-premises and ensure the security of information.
How to Find the Best ERP Service Provider?
Cloud-based ERP systems are gaining attraction in the business world due to accessibility, scalability and lower upfront costs. Likewise, its integration with emerging technologies, artificial intelligence and the Internet of Things, has eased the access to enhanced insights. Indeed, ERP system management has become crucial for collaborative business operations and to enhance data accuracy. However, only careful planning and customization can lead to successful implementation. Contact Cherry Berry ERP experts to transform your business operations effectively and integrate a customized ERP system to manage your business core operations.