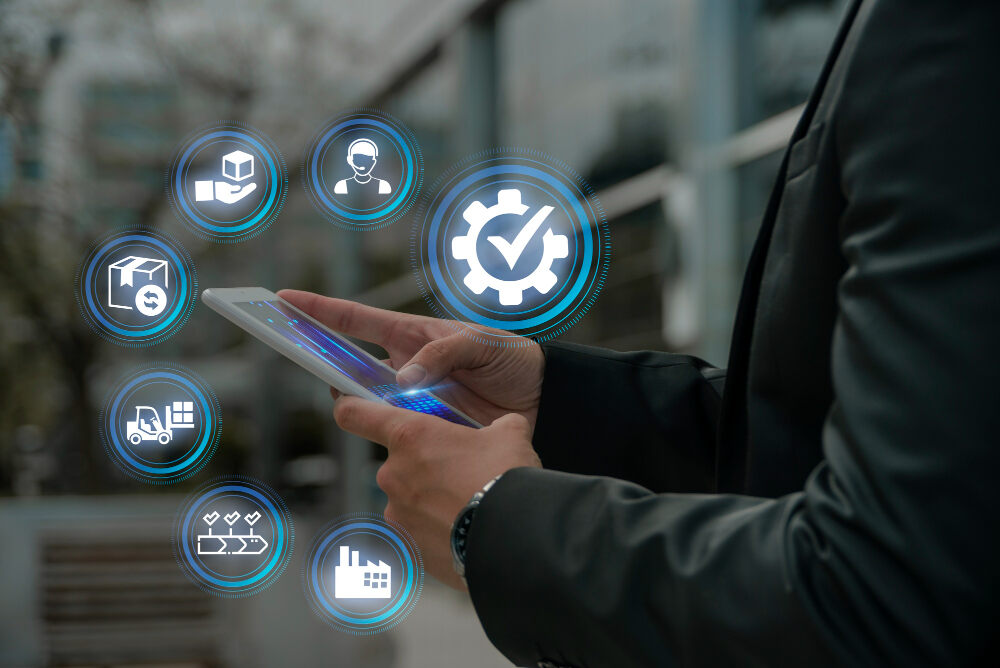 How ERP Accounting Features Are Making Financial Management Easy?
TERP (Enterprise Resource Planning) solutions have transformed how enterprises handle their accounting and financial matters. ERP accounting features are essential in improving and optimizing financial administration, improving decision-making, and assuring compliance. This article investigates the essential characteristics of ERP accounting systems and their importance for contemporary enterprises.
Below are some of the ERP Accounting Features and their Benefits: 
1: Integrated Financial Components:  
The integration of numerous accounting components is a key component of ERP financial reporting. Conventional accounting systems sometimes depend on different applications for various financial operations, which results in disparities in information and redundancies. ERP accounting features, on the other hand, combine modules like the balance sheet, accounts payable, receivables management, paychecks, and fixed-asset management efficiently. This interface enables real-time data coordination, decreasing errors and removing the requirement for human data entry.
2: Automation of Workflows:  
ERP accounting programs are well-known for their automation features. They are capable of automating a variety of financial activities, including handling invoices, budget approvals, and accounting records. Automation decreases the need for entering data by hand, eliminates errors, and boosts productivity. Invoices, for instance, can be instantly linked with orders for purchase and authorized for making a payment, reducing time and lowering the possibility of excess payments or duplicate payments.
3: Dynamic Financial Statistics:
ERP accounting allows for real-time viewing of accounting information, which is necessary for making better future decisions related to accounts and finance. It helps businesses to manage their financial data well. Organizations can monitor income, expenditures, and finances in real time, allowing for fast reactions to financial difficulties and opportunities. This function is notably useful for financial budgeting and forecasting because it allows for adaptive modifications depending on real-time data. 
4: Statistics and Financial Reporting: 
ERP systems provide comprehensive analytical and reporting features. They can produce an extensive variety of financial reports, such as accounts payable, financial and cash flow statements, and reports specifically customized to the company's particular requirements. These reports are frequently interactive as well as adaptable, enabling financial professionals to dive down into data for in-depth examination. Comprehensive analytics technologies can provide information on financial performance and trends.
5: Controlling Access and Security: 
Businesses prioritize the security of critical financial data. ERP accounting applications have strong security features like access control based on role, data encryption, encoding, and user identification. These precautions limit financial data access depending on the user's job and duties, protecting private data and avoiding illegal access or alteration.
6: Support for several Currencies and Languages:
ERP accounting features accommodate numerous currencies and different languages in an increasing multinational company culture. This is important for companies that conduct foreign transactions. The system is capable of handling currency exchange calculations, ensuring conformity with numerous requirements for accounting, and producing reports on finances in various languages. This capability streamlines worldwide financial procedures while improving accuracy.
Conclusion: 
ERP accounting features have transformed how businesses manage their accounts and financial matters nowadays with integrated, dynamic, and fully automated solutions.  These systems are vital for enterprises of all sizes because of their capacity to manage various currencies also language transactions, provide complex reports, assure compliance, and improve data security. ERP accounting capabilities assist firms in making better decisions and maintaining their competitive advantage in this contemporary and ever-evolving business climate by automating financial operations and offering complete financial analytics. Advanced ERP features lead businesses toward success and better revenue generation options.