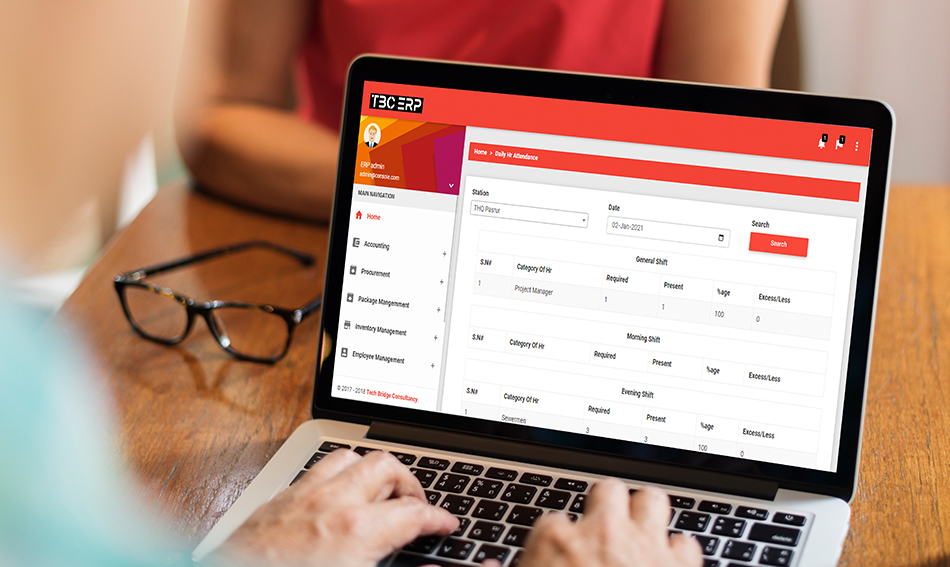 Manage your Office 24/7 With ERP Attendance System
The only way to oversee the employee's work is through the ERP attendance system. You can judge their performance and calculate their working hours through this system. Every organization needs an ERP attendance system to run its business efficiently in this fast-paced world. This attendance system has renowned features that blow the user's mind. Let's talk about it in detail.
Features of ERP Attendance Module
The full form of ERP is Enterprise Resource Planning and its modules are CRM, HRM, and Accounting. The attendance system is concerned with the HRM module and has some exclusive features. 
Those features include
Multiple check-ins and out

Different shift generation

Ip restriction

Reminder emails for employees

Self attendance system

Data and employee-based reports

Reviewing and filtering attendance records

Import and export attendance records 
ERP For Corporate-level Office
Corporate-level business is a large number of employees with a big office. These employees are difficult to track by the system. But when you have an ERP attendance system, you can manage all this very easily. Because this ERP software has the features to manage a small or a large corporate-level business. 
Features of ERP Attendance System
1: Multiple Check-in and Check-out System
It is obvious that you need a number of employees to run a big business because the employees can increase your profit rate. For profit, your employees need to be active and perform well. On the other hand, you also need to check out your employees whether they are working well or not. This is fine fantastically by the ERP attendance system. With this system, employees can check in when they are doing their jobs and can check out when they are not performing well. In this way, HR can evaluate the performance of employees.
2- Manage Employees With Different Shift Generation
When you have a large number of employees it becomes difficult to check that every employee is on the same shift or not. If you have a 24/7 ERP attendance system, you can easily switch employees to different shifts. ERP system has the option with which you can create shifts for the employees. When they have different shifts, you can manage them easily. 
3- Restrict Fake Attendance 
The employees can check in and check out by themselves with the help of the ERP attendance system. But they can also take advantage of this feature. Any employee can check in or check out even if he is working from home. But with the help of the Whitelist IP feature, you can restrict any IP other than the office's IP to enable check-out or check-in. In this way, none of the employees can use any IP other than the office IP address. 
4- Error Free Reports
Bonus plays a vital role in the satisfaction and the motivation of the employees. But bonus or increase ya depend upon the performance of the employees. The error-free reports are designed by the HR based on the employee's performance. ERP attendance system gives real-time data. In this way, employees get the bonus that they deserve. 
5- Import or Export Attendance to Other System
Data export and import is an exclusive feature of any system. With it, you can transfer your data to any other system. ERP attendance system can transfer all of our data with a single click. You don't need to be worried about it. 
Final Words
If you are running any kind of business, you must have the right tools and an ERP attendance system is one of them. With the help of this system, you can easily track and manage the attendance of all of your employees. It makes your data error-free, can transfer it to any system, and restricts fake attendance. What else does a system want? Have it now and enjoy the features.