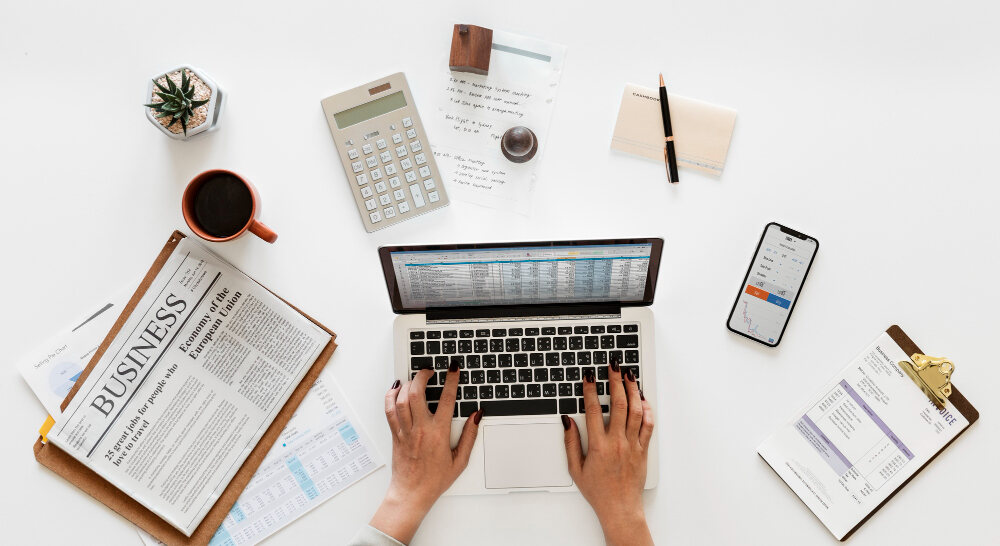 Uses of ERP Software For Payroll Management
Every employee and employer needs ERP software for payroll management. Because this system ensures that all the employees are paid on time, it keeps a record of all the payments and maintains compliance with the tax regulations of the organization. Overall this software has revolutionised payroll management.
Let's learn something more about this software.
Advantages of ERP Software For Payroll Management 
1- Time Efficiency 
Traditional payroll systems are time-consuming because they require manual data entry but this ERP payroll system is time-saving. All the data is entered automatically and least prone to errors. Thus it saves time for the HR and other staff to do other tasks.
2- Employee Self Service
This software also provides employee self-service to its users so that they can access their payroll information to make important updates. Overall it reduces the burden on HR staff by automating all these tasks.
3- Real-Time Reporting
With the help of ERP software for payroll management, organizations can generate reports and analyze the payroll data more efficiently and quickly because it provides real-time access to the payroll data. So the organization can make informed decisions about the management.
4- Data Security
One of the key features of this software is that it provides complete data security. It ensures that all of the customer's data is stored and transmitted safely and is not accessed by any unauthorized person. This feature makes this software more user-friendly.
5- Scalability 
ERP software is suitable for a business of any size because it is scalable. It has the power to adjust according to the needs of any system. It can be adjusted according to the size of your business. 
6- Accuracy and Compliance
It ensures that data is error-free because all the calculations are done automatically by the software which makes data accurate and error-free. So compliance with the tax regulations is ensured.
7- Cost Friendly 
Manual processing is expensive but ERP software for payroll management can save you money by automating all the payroll processing. So there is no need for multiple personnel to keep the record. 
How to Select the Right ERP Payroll System?
Consider the following aspects before implementing ERP software for your business.
Make sure that the system is user-friendly so that anyone can operate it easily. It will bring you more benefits. Especially, it should be user-friendly to HR and the team.
Always choose scalable software that can adjust according to your system's requirements. 
Always check the customer reviews, vendors' reputation, and history of updates before getting this system for your business. 
Never ignore the cost of ownership including ongoing support, initial implementation, and license fees. Consider all this to get a cost-friendly system.
Get the software that ensures data security and compliance with the regulations of your business.
Conclusion
Undoubtedly, ERP software for payroll management is an indispensable tool for your business. It brings accuracy, compliance, and efficiency to your business. It has long-term benefits if you choose the right one. So choose wisely and consider all the above-mentioned aspects.