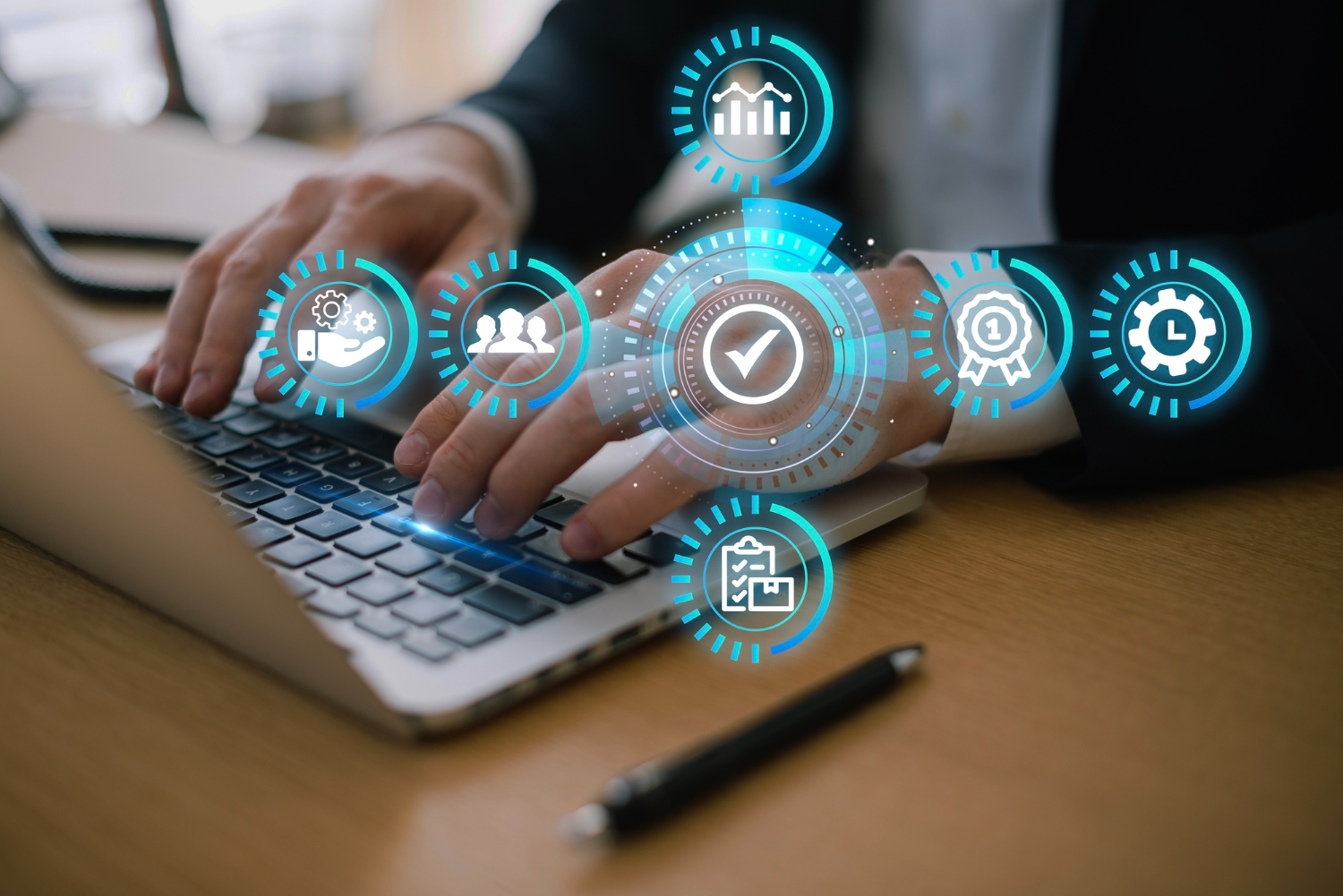 Benefits of Centralized Analytics in ERP System Modules
In this current era, most of the manufacturing and distributing companies rely on the Business Intelligence BI tools of the 3rd party for the purpose of analyzing data from ERP system modules. But now as there is too much competition in the market, all the companies are looking for new ways that can keep them competitive. For this purpose, an effective strategy has evolved which is harnessing embedded analytics within ERP system modules. It helps in making quicker and data-driven decisions. 
Manufacturers and distributors can get many benefits from this strategy by giving direct access to real-time data.  This results in pinpointing cost-saving opportunities, enhancing processes, and strengthening relations with customers and suppliers. 
In this blog, you will delve into the benefits of centralized analytics within ERP system modules.
Difference between 3rd Party Business Intelligence Tools and Embedded analytics within ERP System module
ERP embedded analytics refers to the incorporation of analytical tools and capabilities directly with the ERP system and the need for any other external analytical platform is diminished. Contrary to third-party business intelligence tools, it centralizes the data within a single platform and enables organizations to use embedded dashboards and visual analytics to gain insights from ERP data. 
On the other hand, third-party business intelligence tools need users to switch between daily business applications and separate data insight tools. This approach lacks productivity and efficiency because it does not integrate the workflows and applications of users. It also does not provide contextual insights that are required for making informed decisions. 
Benefits of Embedded Analytics in ERP System Modules
1- Fastest Decision Making
This software offers real-time data access that helps decision makers to adapt to shifting market dynamics, production-changing strategies, and evolving customer demands. In addition to this, centralized analytics platforms offer user-friendly dashboards, reports, visualizations, and KPIs key performance indicators that help in making informed and data-driven decisions.
2- Improved Visibility and Accurate real-time insights
Embedded analytics provide insights into every area of an organization whether it's the supply chain, customer service, or finance. It helps in pinpointing the deficiencies, bottlenecks, and opportunities for growth and enhancement. A centralized platform also reduces the chances of errors and saves time by obviating the need to analyze data in a separate tool. Because ERP system modules contain large amounts of data. 
For instance, manufacturers can use this strategy of embedded analytics to track the goods supplied to the customers. In this way, they can also improve their supply chain efficiency.
3- Enhanced Customer Satisfaction 
Centralized data and analytics help you in gaining insights into customers' needs and preferences. It also enables you to customize your products according to the demand of the audience. Manufacturers use this technique to scrutinize sales and customer behavior, target specific customer segments, optimize price strategies, and identify trends. In this way, embedded analytics help in enhancing customer satisfaction. 
4- Increased Collaboration
Embedded analytics enhance collaboration among companies, teams, and departments by providing data and insights to the manufacturers. It enables them to address the challenges by working together. By using this strategy, companies can manufacture quality products and can monetize data with new avenues. Successful companies usually like to put their data and insights within the hands of users. This results in a culture of data-driven decision-making and cross-functional communication which leads to productivity and efficiency. 
This all helps manufacturers to stay competitive and to adapt to changes accordingly.
Conclusion
In conclusion, centralized analytics provide a multitude of benefits that are needed for today's business landscape. It helps decision-makers to make more informed and data-driven decisions by aggregating data and insights across the organizations. This centralized analysis in ERP system modules helps in enhancing the productivity and efficiency of the company.