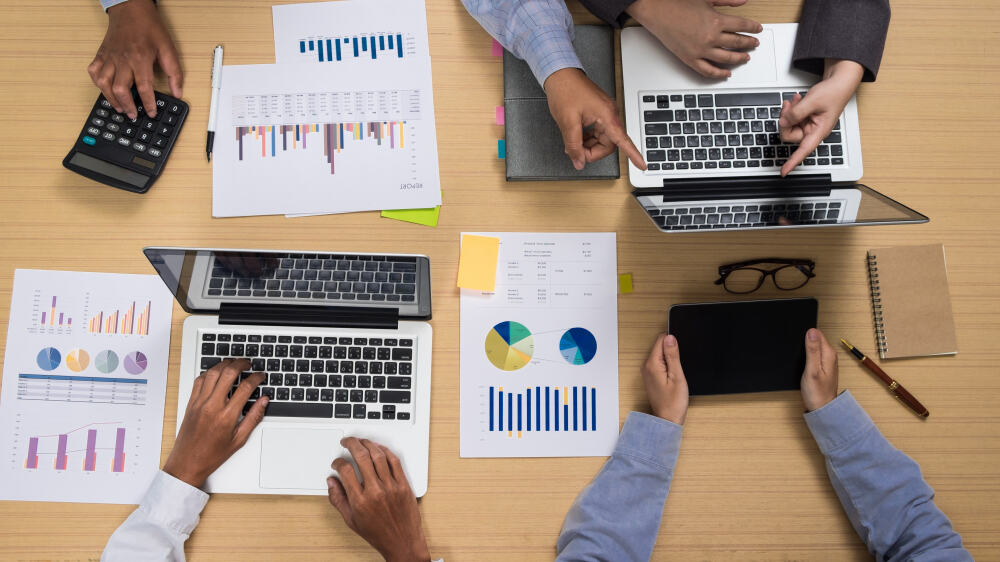 Efficiency Unleashed: ERP Procurement Software
In this business environment, ERP procurement software has become the need of every organization. This ERP software works as a powerful tool to streamline the procurement process by saving time and enhancing efficiency. 
In this blog, you will find much more about procurement software.
ERP procurement software 
This software is used to handle the end-to-end procurement process. It aids businesses in managing procurement activities such as invoice processing, inventory management, sourcing suppliers, and purchasing orders. 
Features of ERP Procurement Software 
1- Supplier Management 
With the help of this software, you can maintain a database of approved suppliers to ensure that you are working with trustworthy partners and negotiating favorable terms and conditions.
2- Purchase Orders
With this software, you can automate the tracking and creation of purchase orders. Thus, it improves accuracy, reduces errors, and maintains order management.
3- Invoice Matching
Invoice matching can be automated by using ERP software to streamline the account payable process and purchase orders.
4- Purchase Requisitions 
The user can create purchase requisitions and then route them for approval to ensure that they are following the company's instructions.
5- Inventory Control
With the help of integrated inventory management, you can optimize your business to stock level, minimize the carrying cost, and reduce the excess inventory.
6- Spend Analysis 
You can have insight into your procurement spending to identify cost-saving opportunities. In this way, you can save money by using the procurement software.
Benefits of ERP procurement software 
1- Cost Savings
ERP software streamlines all the processes to improve supplier management. As it automates all the processes it leads to cost savings. 
2- Real-time Visibility 
This software provides insight into real-time data to its users which helps them in making informed decisions. 
3- Efficiency 
ERP procurement system enhances the efficiency of the organization as it automates all the manual tasks which saves time and reduces error.
4- Compliance
It ensures compliance with the company requirements as all the tasks and purchases are adhered to the company's policies and standards. 
5- Improved Supplier Relationships 
All the supplier management processes are done effectively which fosters stronger relationships. Healthy relationships with the suppliers lead to effective management.
6- Strategic Procurement
ERP procurement software provides data-driven solutions so it enables organizations to make strategic decisions. 
How to Select the Right ERP Procurement Software 
There are some key factors that should consider while choosing the ERP procurement software for your organization. 
1-Scalability
The ERP software should be scalable. It should grow with your system and can be adaptable to the needs of your customers. So choose a system that is scalable.
2-Integration Capabilities 
The system you choose should be compatible with your existing system. So choose the one that can integrate with your existing system. It will enhance the overall performance of your system.
3-Cost Savings 
Always evaluate the cost of ownership including pin ending and implementation. It is important to save money. So evaluate all this before implementing procurement software.
4-Usability
The system should be user-friendly so that all the users can easily operate it to get the maximum benefits out of it. 
Final Words
ERP procurement software is the most powerful tool that can be used to optimize the procurement process of any organization. You can implement it to streamline operations, enhance compliance, reduce cost, better decision-making, and get long-term benefits. Be careful while selecting a procurement system and consider all the important aspects!