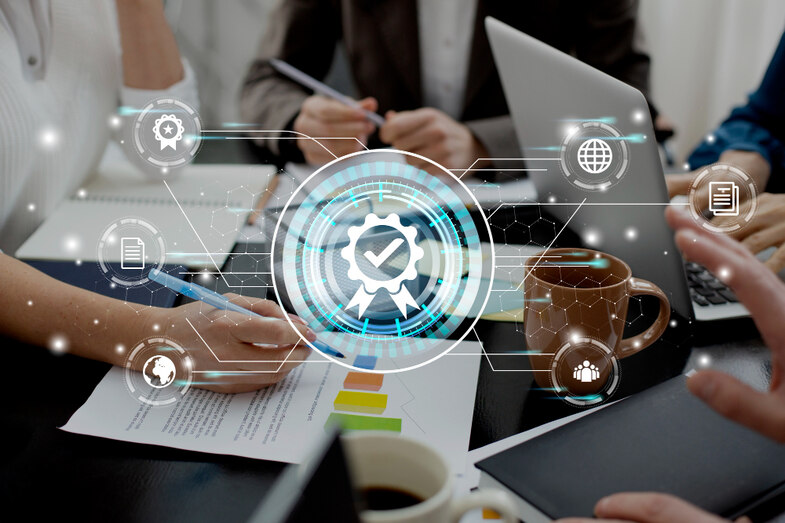 Enhance Your Business With ERP Procurement Module System
The vibrant city of Lahore, located in the center of Pakistan, is embracing the digital revolution in its procurement procedures by putting ERP (Enterprise Resource Planning) systems in place. For companies and organizations, the ERP procurement module system in Lahore, Pakistan is a game-changer because it provides a complete solution to manage and optimize their procurement operations. The advantages and effects of ERP procurement module systems in Lahore,  are examined in this article.
Issues with Traditional Procurement
Traditional procurement procedures frequently use labor-intensive, error-prone manual methods. Organizations in Lahore, like those in many other areas, face a number of difficulties when conducting procurement operations:
1- Inefficiency: Manual procurement procedures are inefficient, resulting in delays and lost opportunities from document handling to approval workflows.
2- Constrained Visibility: The ERP procurement module system in Lahore, Pakistan is challenging to monitor spending, supplier performance, and compliance when there is a lack of real-time data and visibility into procurement operations.
3- Issues with compliance: Ensuring compliance with legal and regulatory requirements can be difficult, putting organizations at risk.
4- Supplier management: It can be difficult to manage supplier relationships and performance reviews, which results in less-than-ideal supplier cooperation.
Process Of Implementation
It takes careful planning, instruction, and adaptation for the ERP procurement module system in Lahore, Pakistan to be implemented successfully. Institutions must:
1- Define the goals:  Clearly define the goals and expectations for the ERP procurement system to ensure alignment with the strategic objectives of the company.
2- Software Selection: Select an ERP solution that is appropriate for the organization's size and specific needs, taking into account elements like scalability, compatibility, and standards specific to the industry.
3- Data Migration: Ensure a seamless transition and little disruption to operations by transferring current procurement data to the ERP system.
4- Training: Emphasise the advantages it brings to employees' roles as you teach them how to use the new system and adapt to new processes.
5- Continuous Improvement: Keep an eye on the ERP procurement module and tweak it as needed so that it can adjust to shifting business requirements.
Benefits Of ERP Module System 
1- Automation: To reduce human error and streamline operations, ERP procurement modules automate a variety of procurement processes, from purchase requisitions and approvals to purchase orders and invoice matching.
2- Real-time Data: These modules offer real-time data and analytics, enabling businesses to make wise choices, keep tabs on expenditures, and boost procurement effectiveness.
3- Compliance and Reporting: ERP systems maintain an audit trail and produce reports that promote accountability and transparency, ensuring compliance with national and international regulations.
Conclusion
Through the use of the ERP procurement module system in Lahore, Pakistan, is embracing the digital transformation of the procurement processes. This more contemporary method of procurement simplifies processes, improves visibility, and provides a number of advantages that help to boost productivity, reduce costs, and strengthen supplier relationships. The adoption of ERP systems by more companies and organizations in Lahore will improve their ability to navigate the rapidly changing global market, ultimately boosting the city's economic growth and competitiveness on a global scale.