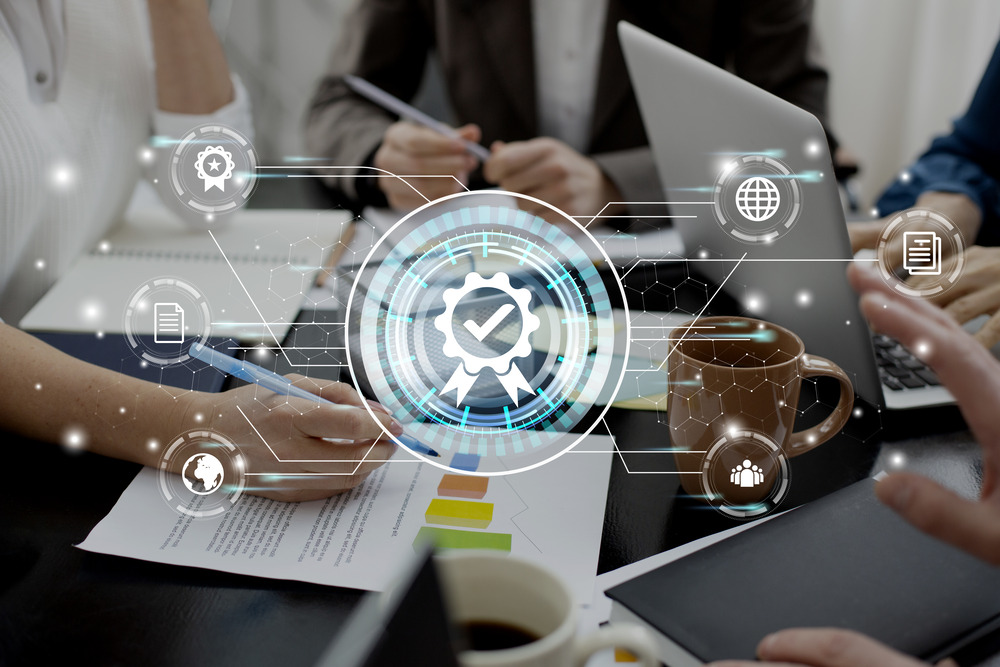 How HRM Software in ERP is Revolutionizing HRM Processes
Companies in the contemporary corporate landscape constantly seek methods to improve productivity, operations, and production. ERP (Enterprise Resource Planning) systems have developed as a significant instrument in reaching these goals. In this regard, Human Resource Management (HRM) distinguishes out as an essential element among the different components included in ERP software. Now, we will investigate the role of HRM software in ERP and its revolutionary influence on HRM. 
The Function of HRMS in ERP
HRM software in ERP acts as a consolidated centre to handle duties and operations related to the workforce in a company. Personnel documentation management, processing paychecks, employment and the onboarding process, assessment of performance, coaching and development, insurance handling, and monitoring of compliance are all part of it. The consolidation of multiple tasks into one platform removes the need for numerous apps and manually entering information, resulting in increased precision and effectiveness.
Advantages of using HRM System in ERP
1- Better Productivity
Automating typical HR processes, which include payroll administration and absence management, helps HR personnel get rid of laborious administrative duties and more paperwork. This enables HR teams to concentrate on strategic objectives, better employee growth, and talent acquisition, increasing overall efficiency and revenue.  
2- Better Management of Performance 
By setting objectives, evaluation systems, and assessment reviews, HRM software enables constant monitoring of employee performance. This promotes employee growth while also ensuring congruence with the company's objectives.
3- Data Precision and Integrity
 The smooth synchronization of human resources information with other company information, including finances and procedures, is one of the key benefits of HRM software in ERP. This interface provides consistent information and correctness, reducing mistakes during payroll, benefits administration, and regulatory reporting.  
4- Individual Self-Service
Several HRM software packages include self-service gateways that allow workers to view and modify their private data, ask for time off, and gain access to essential HR files. This self-service option boosts staff engagement while lowering administrative costs. 
5- Security of Information 
Enterprise Resource Planning systems provide rigorous security measures to protect critical Human Resource data, making sure only authorized individuals can access and edit information about workers.
6- Facilitated Recruitment Process
HRM software in ERP automates posting positions, applicant monitoring, and evaluation of applicants to simplify the recruiting process. It also offers knowledge of recruitment indicators, allowing businesses to make hiring decisions based on real data. 
7- Adherence and Analysis
By streamlining compliance monitoring and submitting reports, HRM software in ERP helps firms remain compatible with employment rules and regulations. It additionally generates tailored reports for team leaders, allowing for better workforce scheduling.
8- Considerations and Obstacles
Although HRM software in ERP has many advantages, it also has certain drawbacks. These include the expenditures of basic deployment, instruction, and continuing maintenance of the system. Furthermore, firms must pick carefully and tailor the ERP solution to their specific human resources procedures and specifications.
Conclusion
Finally, HRM software that is integrated with ERP systems is increasingly essential for contemporary companies who want to maximize their HRM procedures. It enables HR managers to handle an extensive variety of duties more effectively, from hiring to payroll management and monitoring compliance, while improving precision and information integration. HRM software in ERP will undoubtedly play a growing part in creating the next generation of HR management, enabling company expansion, and encouraging an efficient and motivated workforce as advances in technology occur. Businesses that spend on sophisticated HRM software integrated into their ERP systems are better positioned to prosper in today's volatile and dynamic business environment.