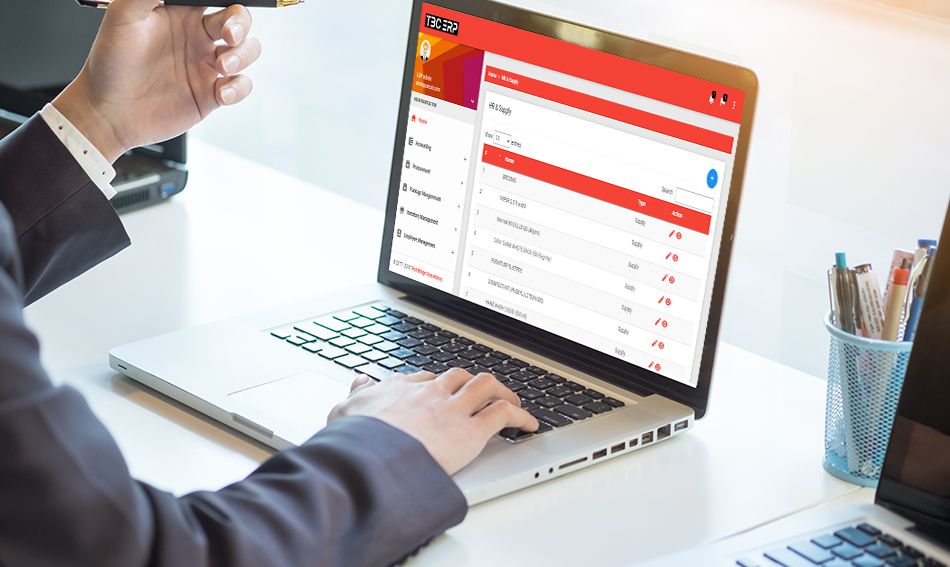 Ten Different Modules of HRM System
No doubt the HR department is an essential department of all businesses regardless of size and type. The HRM system performs various tasks and manages all the departments of your business. The Human Resource Management system simplifies and manages all the manual and tedious tasks. 
In this blog, you will learn the basics of the HRM system, its benefits, and much more.
HRM System-The What & Why
Human Resource Management System is an amalgamation of different software applications that streamline various operations such as improving HR decision-making, streamlining Human Resource Management, and supporting the HR team to help employees and managers in your company. It can also integrate with other software systems such as ERP software for employee management. It automates all the time-consuming tasks and saves time for the employees so that they can perform other tasks. 
By using the HRM system you can enjoy the following benefits:
1. Stress-free employees
2. Save money 
3. Less manual work 
4. Error-free work
5. No spreadsheet discrepancy 
Ten Modules of Effective HRM System
1- HR Database
The HR database is the foundation of other modules as it stores all the employees' records. It is fundamental as it contains name, contact number, address, and job roles. But it can also record the complete work including training and performance management. It is the most critical and straightforward module of the HRM system as it stores personal information and bank details for payroll purposes. 
2- Recruitment 
It is the continuous process that is responsible for the growth of your business. The HR department of the company identifies an expert talent for the job to ensure the success of your business. An effective HRM system is necessary to handle a lot of resumes and applications. So the HRMS must have a recruitment model that simplifies the recruitment process. 
HRMS recruitment module features
1. Form-filing
2. Resume Screening
3. Online tests
4. Automatic Approval 
5. Talent pool building
6. Candidate assessment 
7. Automatic job posting on the portal
8. Social media integration
9. Interview scheduling and updates
10. Feedback
11. Generation of appointment letter
3- Onboarding
It is a difficult task for every business to onboard new employees but you can not ignore this process. There must be an effective and fast onboarding process as it affects the new hires. 
The HRM system has an onboarding module that has reduced the burden on the HR team. All the new hires can fill out their forms and many other documents and upload the work using this software. 
Some other features of the onboarding module include
1. Gamified learning
2. Goal setting and key performance indicators 
3. Compliance with legislation
4. Company culture module 
5. Access to mandatory documents 
4- Performance Management 
It is the most critical module of the HRM system as it allows the team to evaluate and monitor the performance of each and every employee. By evaluating the performance, you can judge whether the business is achieving its goals or not. It increases productivity also. 
This module helps the team to
1. Set KPIs
2. Schedule feedback and appraisal meetings
3. Make feedbacks
4. Provide recognition and awards
5- Workforce Management 
This module is somehow similar to the previous one. It is combined with other modules such as time and attendance management and leave and absence management. This module can also integrate with CRM and ERP to fulfill daily needs. It also helps in monitoring the workflows, assigning tasks to the employees, and providing a management dashboard.
6- Training
There is a high need for skilled and professional team members to grow your business rapidly. When the business grows, the number of skilled people decreases. So it is crucial to invest in proper training segments for your employees to enhance their skills and make them aware of the latest trends and needs. For that purpose, your HR system must have a training module. 
1. Some other features of the training module are
2. Setting & managing goals
3. Training analytics
4. Individual employee learning plans
5. Automated employee alerts and reminders
6. Training recommendations
7- Payroll
Payroll works as a motivator for the employees to work hard and fast. So if you have a streamlined payroll process, your customer's satisfaction will increase. It will lead to high production. So your HRM system must have an efficient payroll system. The payroll module in HR software simplifies the payroll process. An effective payroll module calculates and pays salaries to employees, organizes direct payment deposits to employee bank accounts, and subtracts taxes and deductions. 
HRM-based payroll features include
Compliance management 
Data security and accuracy
Employ access portal
8- Benefits Administration 
This module is a stand-alone module and can also be combined with the payroll module. This module helps in delivering information on time and assisting employees in choosing benefits, pensions, welfare packages, and other financial implications. 
Benefits administration module has the following features
Online open enrolment 
Legislative compliance
Plan comparison tool
Automated alerts and communication of enrolment information
9- HR Analytics
The HR analytic module provides a complete picture of all the things related to your business. It also integrates with other modules to evaluate the large volume of data and to protect data silos. This module helps the HR team spot patterns, trends, and potential bottlenecks. In this way, you can make more data-driven decisions to enhance efficiency and performance.
10- Offboarding
Offboarding is also very important as onboarding is. So it should also be very smooth. Because the Offboarding process is not smooth, it will leave a negative impact on the employee and will damage your reputation. Offboarding sometimes combines with onboarding and includes the aspects that affect your business's ability to re-claim with the employee. It also includes other processes such as signatures from various departments and no dues certificates.
Final Thoughts 
An HRM system is critical for small or large businesses to streamline operations. So it is challenging to choose the right software for your company. You must know all of its features before purchasing it for yourself. In this way, you can get the utmost benefits of it. So look carefully at all the modules mentioned above. It will help you in choosing the HRMS for your business.