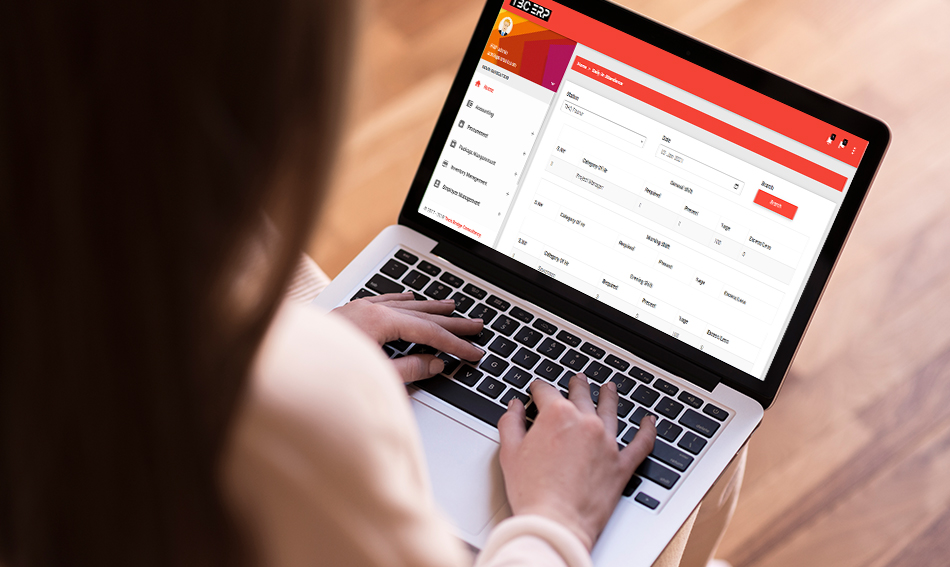 Why is Attendance Management Important?
Attendance management is the system of calculating and tracking the work hours of every employee. It is basically a system to track the in and out time of every worker. There are several ways you can use to track attendance and some of them are
Writing down the hours on paper

Punching time cards

By using time tracking software

Typing time on spreadsheets 
Why Should We Manage Attendance?
Companies use attendance management systems to manage and track their employee's attendance. There are different methods of tracking and the company can choose any of its choices. The ideal system to track attendance is using attendance management software. This method shows maximum accuracy. 
If you have salaried employees, you must have an attendance management system. It will help you in tracking the working hours of your employees and you will pay them accordingly. Even if you are not present there, you can track their time. 
The attendance management system also tracks the exact time at which your workers join their work. Punctuality is very important for any business to flourish. So there must be an attendance management system to track all of these. 
Challenges of Attendance Management System
The HR team has to collect, compile, and verify the attendance details. And this monthly detail is humongous and is prone to human errors. Also if the system is faulty, it will not track the work hours accurately and the employees will be disappointed. There are some challenges the companies face with attendance management issues. 
1- Time-consuming attendance registers
It can be a time-consuming task to manage and maintain the attendance registers, and then calculate the work hours and overtime. It can be a challenging situation for the employees to handle. 
2- Expensive biometric Installation 
If you have a biometric device for attendance management then you can face issues like purchasing and maintaining 3rd party hardware, internal wiring, and IP networks. 
3- Human Errors With Spreadsheets
There is always a chance of human errors in using Excel sheets to maintain attendance because they need to be updated and maintained every month. 
4- A Chaotic Process
If you are using multiple ways to manage attendance then there will be a headache. If one branch is using Excel sheets and the other is using biometrics, then the payroll process will be chaotic. You have to do multiple recalculations to ensure an accurate salary. 
Different Attendance Management Systems
Paper
You can use a simple notebook or print a timesheet template to track and record the attendance. On this page, the workers have to write their working hours and the date. This process also has some downsides like the paper could get lost or the worker can write the wrong number of hours. 
Bundy Clock
You can install an app clock-in-clock-out device on your premises. You need an investment to start this method. The worker has to punch its tune whenever he enters the office and leaves it.
Spreadsheets
There can also be a timekeeping spreadsheet and the workers have to enter their work hours in the file. And when there is a payroll cut-off date, the HR team will use the formula to calculate the wages. This process is also prone to human errors. 
Time Tracker
It is the most convenient and easiest online attendance tracking system in which the employee monitoring tool can log the work hours automatically. The employees just have to install this app on their computers. Once it starts, it automatically records the work hours. This system also monitors the employee's productivity. 
Features of an Excellent Attendance Management System 
Technology has been evolving rapidly in these decades and various tools have been evolved to track attendance. Here are some key features of an excellent attendance management system 
1- Clock-in and Clock-out
Clock-in and clock-out should be easy for the employees like the attendance management system should have an easy log-in/long-out system. It can be in the form of an app installed on the computer or phone of workers. 
2- Timesheet Reports
The data is to be provided by the attendance management system that is used to make payroll processing. Timesheets should be generated automatically and they should be exported to different files. 
3- Leave Management 
The workers should be allowed to get one day's leave when they are not able to perform work. There is no need to mark their absence. There should be programs like these to handle such incidents. 
4- Manual Edits
Sometimes workers forget to clock in and rush to their desks which affects their productivity data. So there should be an option to manually edit the logged hours. These incidents alert the authorities right away. 
5- Advanced Analytics 
This feature helps the manager to observe the attendance pattern among employees. This app will inform you if any worker is doing overtime and will prevent unnecessary expenses. This advanced feature will also help you in determining whether the employees are habitually tardy. 
Conclusion
There are a lot of attendance management systems that will transform your attendance tracking system. All the features, challenges, and benefits of an effective attendance system are mentioned. You can check them while selecting the system for your company. Companies invest in attendance management to ensure the potential of their employees because employees help the company prosper. So, monitor your employee's punctuality and progress with this system.